Approach
My main focus was on the Patient app and the Provider portal, where I worked closely with really talented product managers and developers. I conducted foundational design research to understand the problem and the space that the company was entering, with a particular focus on the all-too-common patient experience: how people search online for answers to their healthcare questions. Several interviews were conducted to understand and define the patient's search: "I'm sick (what is it) and what should I do (how do I fix it)?" From the interviews, I created an Experience Map of the current healthcare space that illustrated the pain points each patient experiences when trying to get better. This provided insight and direction about what to tackle first.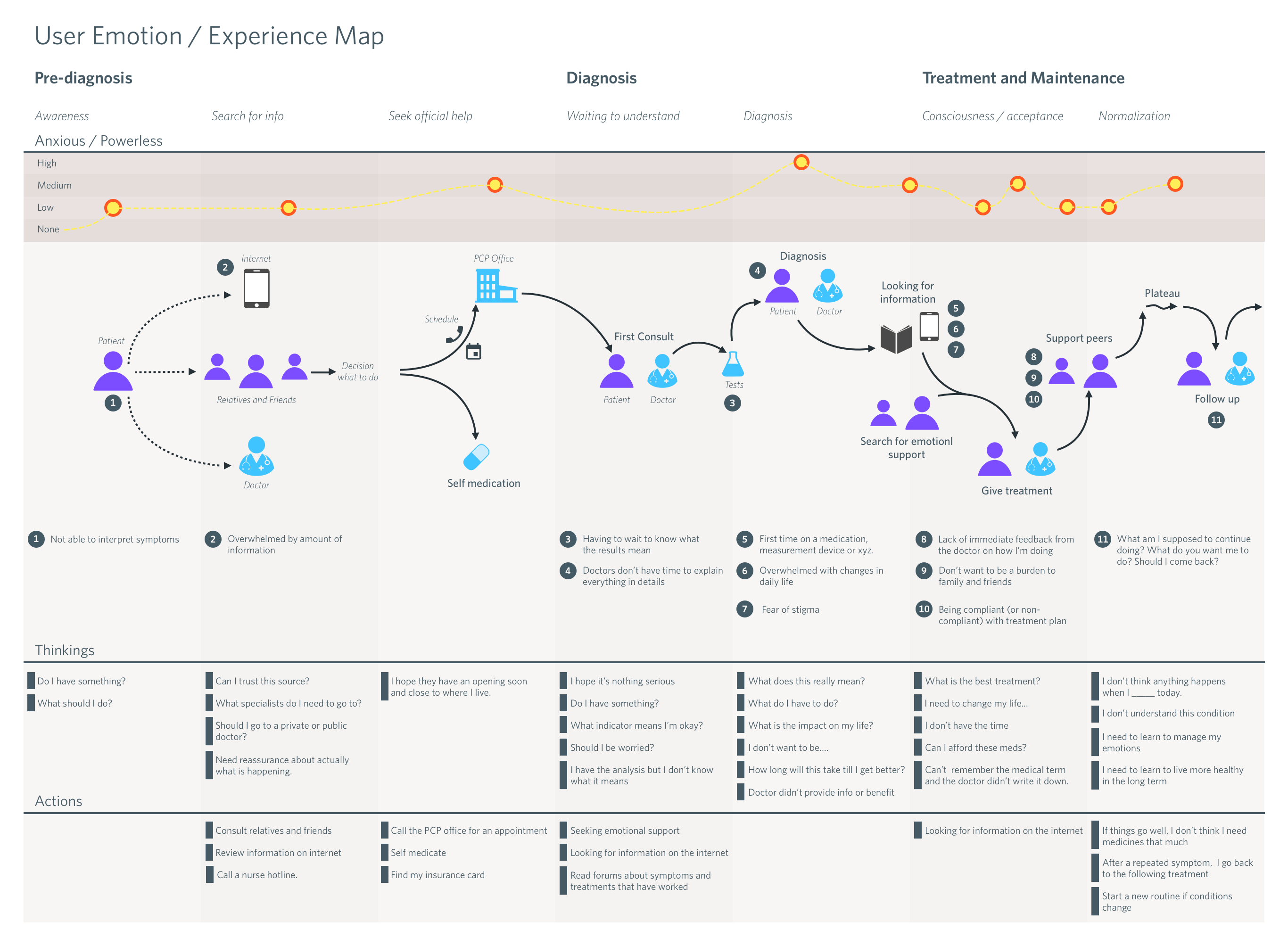 This provided insight and direction about what to tackle first and was used to generate the patient and provider journey in using the 98point6 service.


I ran several design exercises with my co-workers to identify and mimic patient needs during conversations with a doctor. I had them reenact their most recent illness with the staff clinician in think-aloud sessions. Our sessions were conducted by having "patients" (my co-workers) message the clinician on Slack when they were sick, and through in-house brainstorming using butcher paper and a dedicated Slack channel.
Next, I conducted Crazy 8's sprint sessions around the Care Plan and Treatment features for a patient's course of care.I added some parameters: design the features to be transparent, build trust, help patients adhere to the plan of care, and make sure users feel nurtured and guided throughout the experience.